The Best Residential AC

Installation in The Crossroads
When it comes to Air Conditioning installation in the Crossroads, you should avoid cutting corners and not let just any company hook up your new system. The South Texas elements are no joke, and your home should be well equipped for any extremes the season brings with it.
This is where the professionals from Crossroads Mechanical Inc. come in! Apart from the fact that we have the experience and credentials to support our trusted expert air conditioning installation, we make sure to install your unit for the best operation possible. When you partner with Crossroads Mechanical Inc., you're partnering with local professionals who care about your well-being and your property's value. This means when we finish our work, we will have your home and garden looking the same as when our team arrived.
What To Expect - Expert

What To Expect - Expert AC Installation
When it comes time to install your new equipment, we ensure maximum satisfaction! You can partner confidently with Crossroads Mechanical Inc. and know that we provide multiple benefits outside of just setting your system up and leaving.
First-rate service– Our specialists are certified and have completed in-depth education and practical experience to provide you with reliable and real solutions.

Clean installation– If the setup process of your equipment requires us to come inside your residence, we consider the flooring and tracking dirt in from your home. We also offer drop cloths at the location of the installation to keep debris out or to a minimum.

Attention to detail– Our team will ensure that all processes are covered so that your equipment is working properly and meets all local guidelines before we leave your residence. We will even walk you step by step thru how to use your thermostat and unit.

Frequent updates– Our team will communicate with you regularly for updates regarding your installation and when you can anticipate for us to be finished.
Leave It

To The Professionals
Sure there are probably multiple things to do around the house that make for fun DIY projects, but installing your HVAC system should not be one. Your HVAC unit has to meet certain codes and requirements for them to be legally compliant. If you don't have these codes down and the necessary permits required, you could be looking at major potential issues when it comes to selling your home that will be costly to fix. The team at Crossroads Mechanical is familiar with all of these obstacles, requirements, and more. The team here will never put you and your family at risk due to faulty installations, system malfunctions, or serious gas leaks. The hazards concerning your HVAC system are very real if not tended to by a professional, but that's what we're here for! We can get the work done safely and, most importantly, save you time versus you attempting to do this yourself.  When you utilize Crossroads Mechanical, we will give you peace of mind.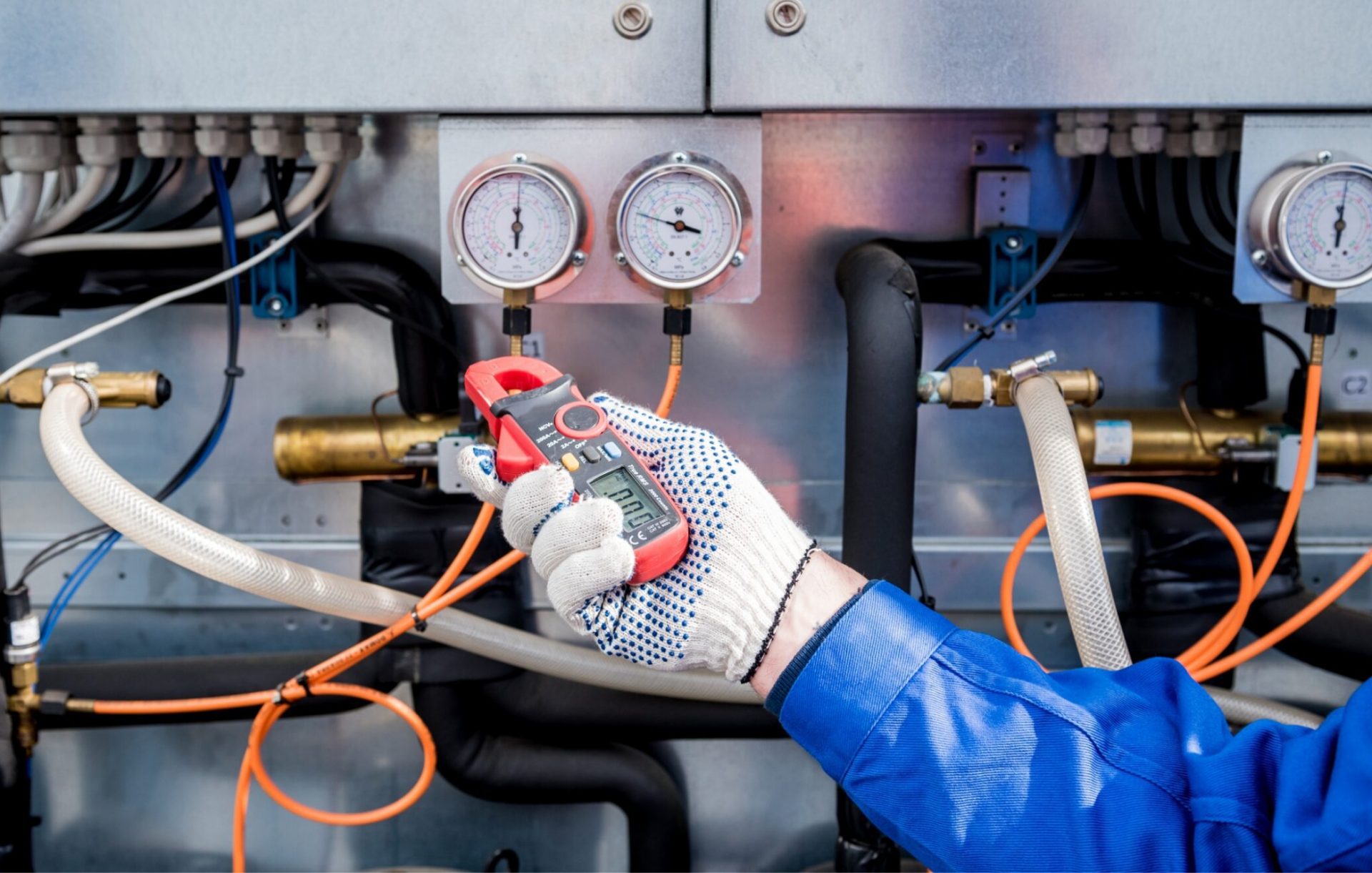 Let us create, install, and maintain

a safe system for you and your family!