Residential Heating Repair

in Victoria, TX
Your heater and heating system can last a long time when properly maintained, but when it starts to show signs it's time to replace it or repair it, you should do so quickly! Don't wait until your furnace or heat pump fails. These issues can be avoided with the team at Crossroads Mechanical! 
Your HVAC system should be checked by our team at least once a year to ensure it's running efficiently. If you have a standard central HVAC system, each unit needs to be maintained year-round, even when not in use.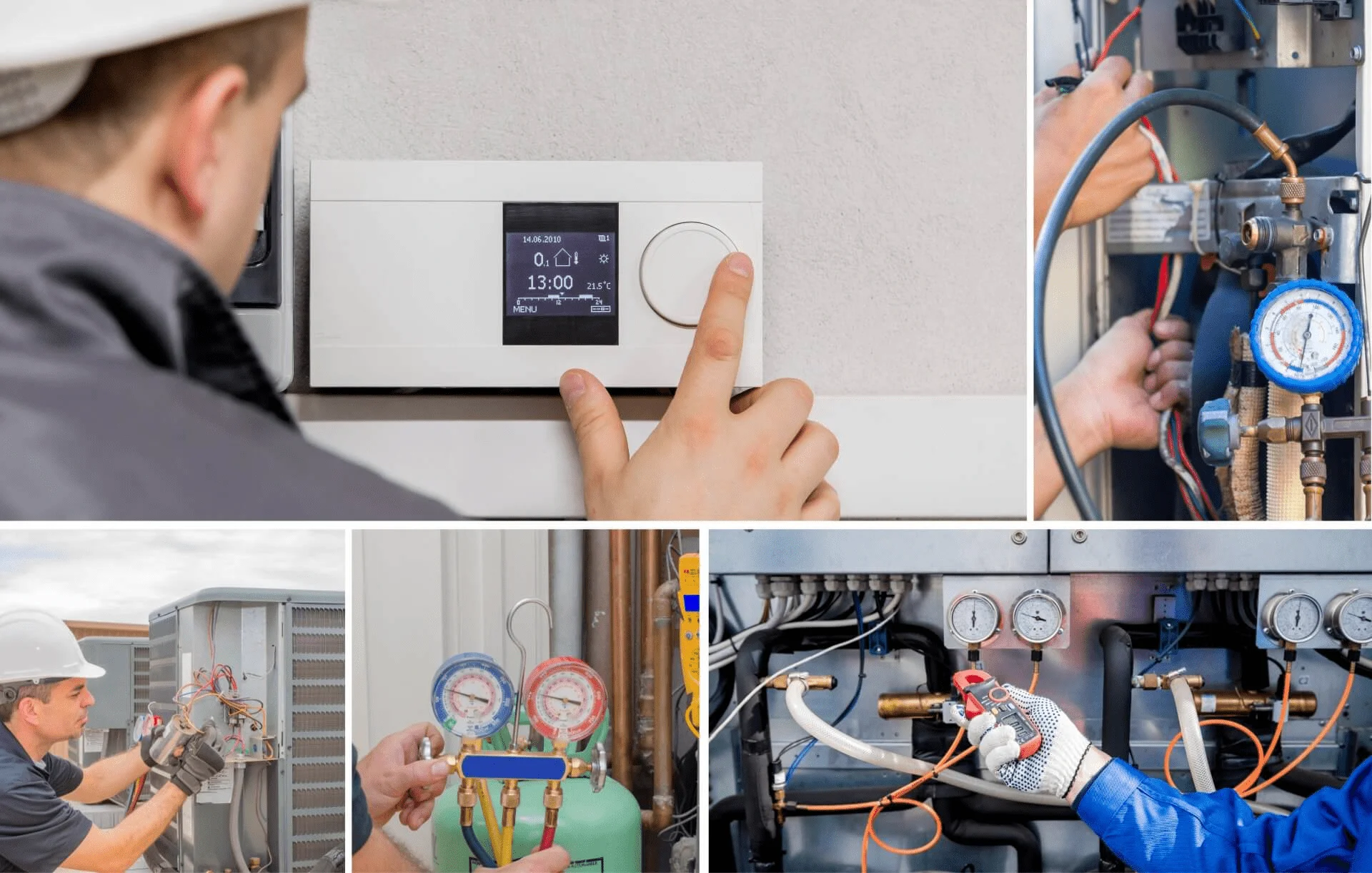 Signs You Need Your Heater Repaired
Though it's normal for the dust to burn off in your air ducts, if the smell doesn't dissipate after a few hours, this could mean a broken electrical or mechanical part within the unit. 
If your system is making odd noises, it could signify that more problems are soon to follow. Worn down or loosened parts are an easy fix, but it's better to make them sooner rather than later. 
If the heat is on and you notice cold spots still around your home, your system isn't heating efficiently. This can lead to higher energy bills. Rooms where it's too warm as opposed to others, could be a sign your system needs a repair.
Schedule Heating Repair

With Crossroads Mechanical Today!
As a homeowner, you can rely on the experts at Crossroads Mechanical to help troubleshoot and perform any services needed for your heating system. We know the weather in Victoria, Texas and the Crossroads region can be unpredictable, especially in the winter. It's important to make sure your heating system has been serviced and had repairs made to it so that you can keep your home warm and your loved ones safe! Schedule an appointment with us today, so we can make sure your system is running as it should.