Air Conditioning

Maintenance and AC Repair Victoria TX
In the variable climate of South Texas, routine air conditioning maintenance is not just beneficial, it's necessary. It ensures increased reliability for your entire system, providing optimal performance and longevity. Regular servicing can prevent minor issues from escalating into major problems, saving you time and money. After all, with the unpredictable South Texas seasons, having a functioning air conditioner is essential. Trust our skilled technicians to provide top-notch maintenance services for your family!
Regular Tune-Ups

Can Help Your Unit Last Longer
To better prepare your air conditioning system for the intense South Texas heat and unpredictable winter surprises, Crossroads Mechanical Inc., a trusted provider of AC repair in Victoria, TX, can help identify and resolve any issues you are experiencing. We conduct thorough check-ups to ensure problems don't persist when you need your unit the most. By choosing us for your air conditioning needs in Victoria, TX, you're opting for service that prioritizes your comfort. Let our experienced team meticulously inspect your system to ensure everything runs smoothly! When you schedule a routine maintenance check with us, you can be confident that a team of experts will perform an array of essential maintenance tune-ups.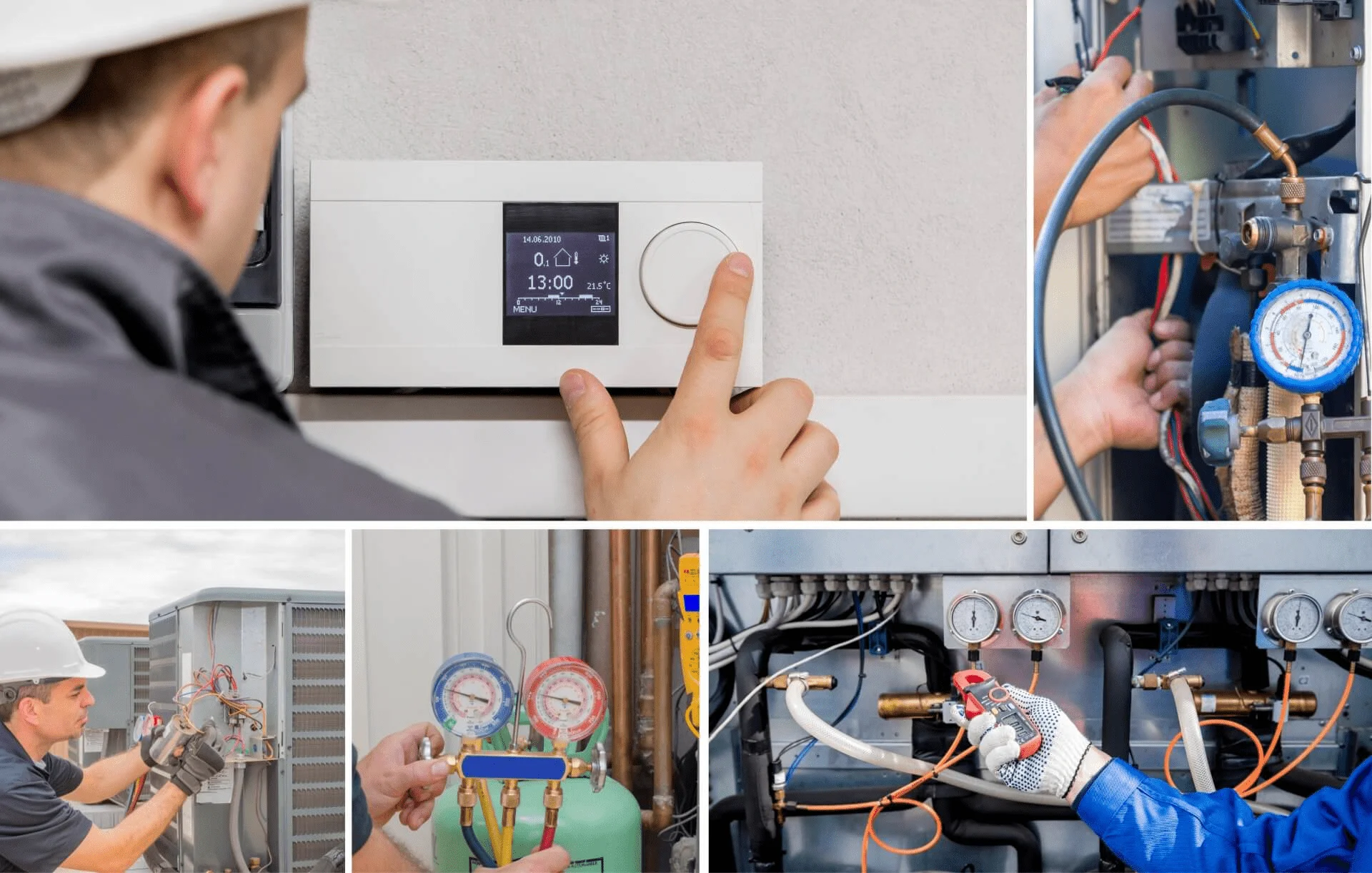 Your system will continue to run safely with secure connections. 
If your system is properly lubricated, other parts are unlikely to resist movement and, therefore, will resist breaking down as quickly as if they weren't lubricated.
Over time, these coils can become dirty, decreasing overall efficiency and airflow. Their potential to absorb heat also weakens! We can help clean them to ensure the maximum running efficiency of your system.
For your system's best performance, our team will check to make sure your system is starting, running, and shutting down correctly.
Self Maintenance

Routines You Should Adopt
As a homeowner, you can be proactive and make sure your system runs smoothly and without hassle with these practices. 
Change your air filters

. You should regularly replace your air filters as it helps a system to run more efficiently; you may have to do so more if you have pets or someone in your home has seasonal allergies. 

Remove debris from your system

. Leaves, grass clippings, and dirt can quickly acquire and build up outside your system. Be sure to trim shrubs and plants near your system back, so this doesn't harm airflow.